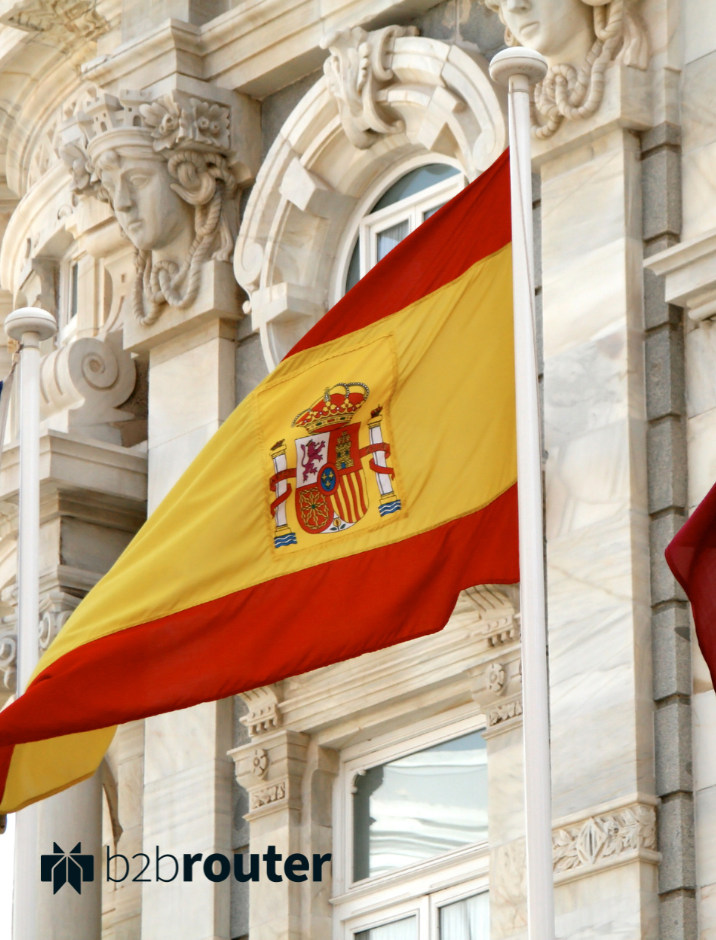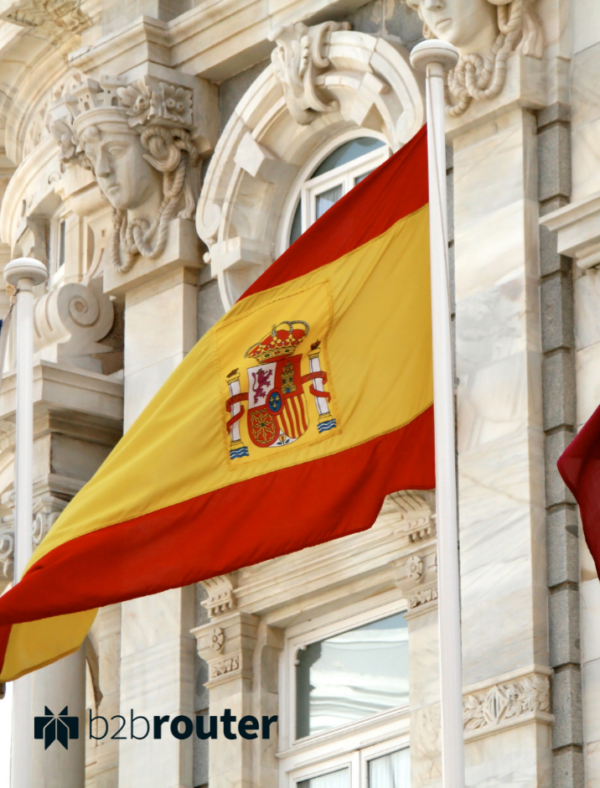 How to send electronic invoice to Spain?
Nowadays, electronic invoicing is a common practice for companies worldwide in need to invoice a public authority, and it is gradually gaining importance for transactions between private companies as well. An example is when you need to send an electronic invoice to Spain, where it is mandatory for invoicing public entities and soon for all private companies in the country.
All companies around Europe will eventually have to receive invoices in a structured and digital format (UBL, CII, XRechnung, Factur-X, Facturae…), containing certain mandatory data to be valid. Among other things, it must take into account the data of the sender and the recipient, the lines, the taxes, etc. Besides, within international scope, it is often more tricky to comply with cross-border e-invoicing requirements in force in the receiving country. This is precisely because each country has its own regulations (format, distribution channels, etc.). In the case of Spain, even though the electronic invoice should be through the Peppol network, it uses its own system and formats, which we are going to tell you about.
How to send a cross-border electronic invoice to Spain?
To send an invoice to Spain it has to be done through the FACe platform. The Spanish administration makes its electronic invoicing platform available to companies and requires that all invoices be sent via this tool. This official solution is free of charge and allows framing all commercial exchanges with Spanish public companies. However, this tool can be complicated to use for the following reasons:
The platform is in Spanish, the language barrier can be a barrier for some companies.
The lack of ergonomics of the platform, because it offers generic and basic services and uses.
The obligation to have an electronic certificate or electronic signature to send your electronic invoices.
The impossibility of having a support service in case of problems using the FACe platform.
The lack of status linked to the invoice. It is therefore impossible for you to know if your invoice has been sent, accepted, rejected or in error, and then, to know the evolution of the status throughout its processing.
In addition, you must take into account other important aspects for your invoice to be valid:
You must generate the electronic invoice in a structured format of the Facturae type.
The invoice must contain certain essential codes for it to be registered, called DIR3 codes.
It is mandatory to sign the invoice with a digital certificate.
You must transmit the invoice through the FACe platform or other local platforms.
What is a cross border invoicing?
A cross border electronic invoice exists when it involves 2 companies with a commercial relationship. These companies are based in 2 different countries and are governed by their own standards and laws. In this context, companies must take into account the regulatory requirements related to e-invoicing by ensuring the legibility, authenticity and integrity of dematerialized invoices so that they are accepted by the tax authorities.
B2Brouter is an expert solution for cross border invoicing
Sending invoices to Spain using an einvoicing software
As a general rule, it is recommended to use electronic invoicing software. Several alternatives exist to create, send and manage your electronic invoices more easily, offering you a better management of your electronic documents. Just keep in mind:
When choosing your einvoing software, we believe it is important to consider your business needs. We have listed some essential aspects to take into account:
Connection with all government agencies. If international trade is an important part of your business, then don't ask yourself any more questions and choose a unique solution that is open to the world.
A solid and recognized partner. Changing your IT system is a financial and organizational investment, so choose an IT partner with expertise in e-invoicing. Rely on the recommendations of public administrations and international organizations (Peppol) or check the certifications and approvals held by the IT partner in question.
Possible integration with your billing system. Beyond e-invoicing, you can automate many tasks by integrating your ERP with your e-invoicing platform. If this is your wish, many solutions exist: API, a connector, etc.
Additional features or services. Because the added value of a private partner lies in its ability to offer more than the state's public platform, you will benefit from an ergonomic solution, innovative functionalities and a specific support service.
B2Brouter: Electronic invoice to Spain and worldwide
B2Brouter is an online platform that allows you to easily create and send electronic invoices. Directly connected to the Spanish public portal (FACe), and other networks around the world, you can manage all your electronic invoicing (issuing and receiving) with public and private companies all over the world, using all types of formats:
Easy to use.
Connected to networks around the world.
Multiformat.
Invoice notifications and status changes.
Invoice storage in the cloud.
Customer service.
Send electronic invoices to companies around the world