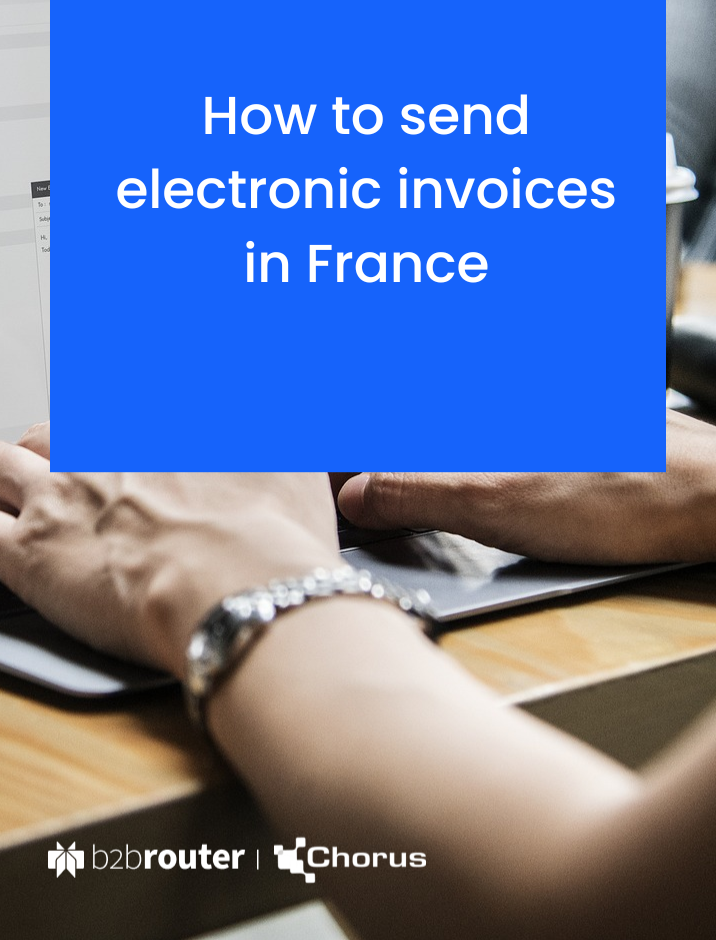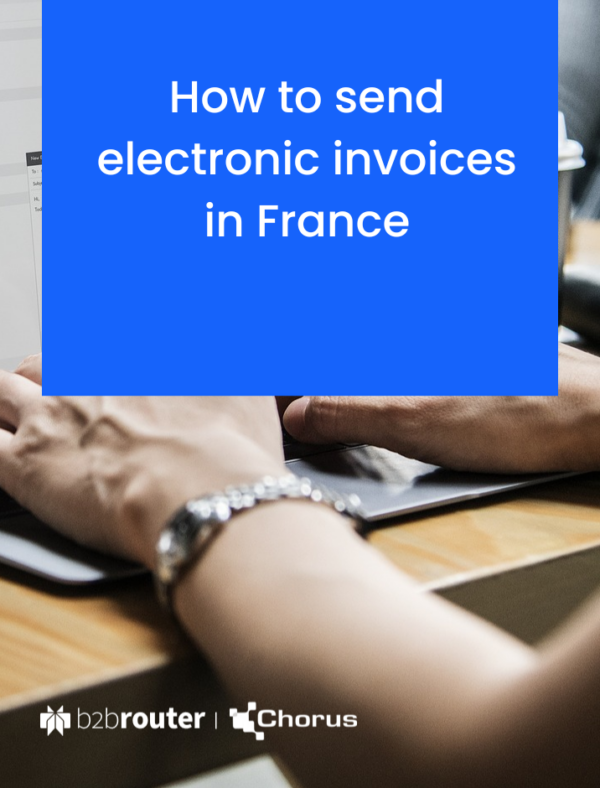 How to send electronic invoice to France?
Electronic invoice in France is a reality. If you are a supplier to the French public administration, then you must send your electronic invoices to your customers via Chorus Pro (Directive 2014/55/EU). Did you know that there is an easier way to submit an invoice on Chorus Pro? B2Brouter allows you to send your dematerialized invoices free of charge to Chorus Pro. You will also be able to invoice European and global public and private organizations. All this on a single platform where you keep all your issued invoices.
What is the Chorus Pro portal?
Electronic invoice is mandatory in France for sending B2G invoices (public companies and public administration). Since 2020, all government suppliers issue their electronic invoices via the platform authorized by the State: Chorus Pro. Consequently, the issuer can create and send his invoice from Chorus Pro, in XML format of type UBL. This format is mandatory for the invoice to be validated and paid by the recipient. On the other hand, UBL is an electronic invoice format also used by other electronic document exchange networks such as the Peppol network.
How to create and send electronic invoices to to France with Chorus Pro?
The Chorus Pro portal allows you to create an account for your company. More specifically, you can then generate invoices manually and convert the files to the format required by the French public administration while at the same time, you can send the invoice to your customer in accordance with the requirements and format required by the standard.
How to submit an electronic invoice to Chorus Pro in a simpler way?
Submit your Chorus Pro invoices with B2Brouter
B2Brouter is an online application that allows you to create, send and manage your electronic invoices free of charge via Chorus Pro. In point of fact, B2Brouter is a solution directly connected to Chorus Pro and is also a Peppol Access Point. Therefore, you create and send your invoices in B2Brouter for direct transmission to the public administration without the need to access Chorus Pro.
Besides, the portal also allows you to receive updated statuses of invoices sent. As a result, you know at all times whether your invoices are accepted or rejected by your client.
If your company manages a large volume of invoices, B2Brouter offers an integration service that allows you to interface your management system with our solution. This will allow you to automate the entire e-invoicing process directly from your ERP or billing management software.
Submit your Chorus Pro e invoices with Peppol
The Chorus Pro portal is connected to the Peppol network, as it is registered as an access point. This means that it receives e-invoice via Peppol in the format established by this system (UBL).
Peppol is an international electronic document exchange network that communicates and exchanges documents between two connected access points. Consequently, Peppol registers and connects the sender and the recipient. Thus, the exchanges take place securely, according to an established standard respecting the parties involved in the transaction. Besides, notifications related to the status of electronic documents can be sent and received for real-time tracking.
Why use B2Brouter to send your electronic invoices to Chorus Pro?
Although Chorus Pro is the government-authorized system, companies like ours have specialized in providing more advanced e-invoicing services. With B2Brouter, you can improve the management of your electronic invoices and centralize all the invoicing of different customers or suppliers on a single platform. In addition, you automate your processes and connect to different document exchange networks from a single platform. Unlike Chorus Pro, you have access to an online help service throughout the invoicing process and an expert will answer all your questions.
Send electronic invoice to France now!