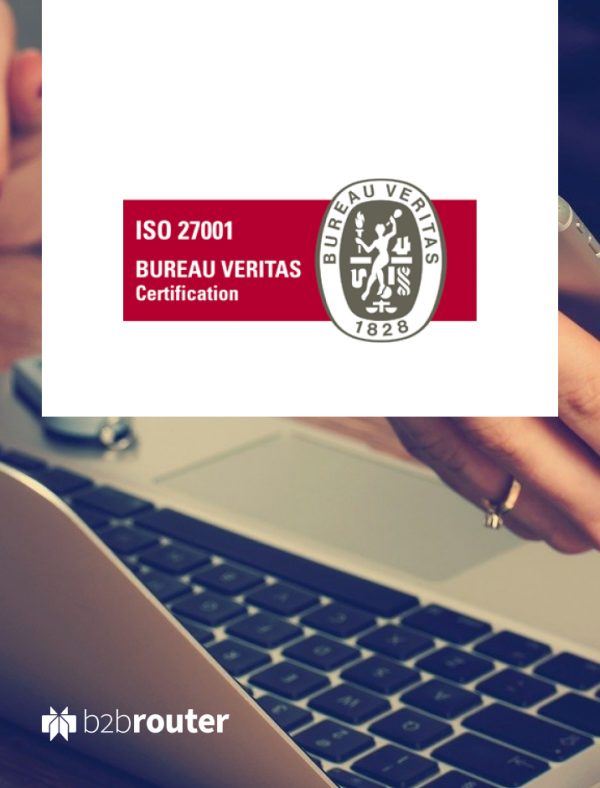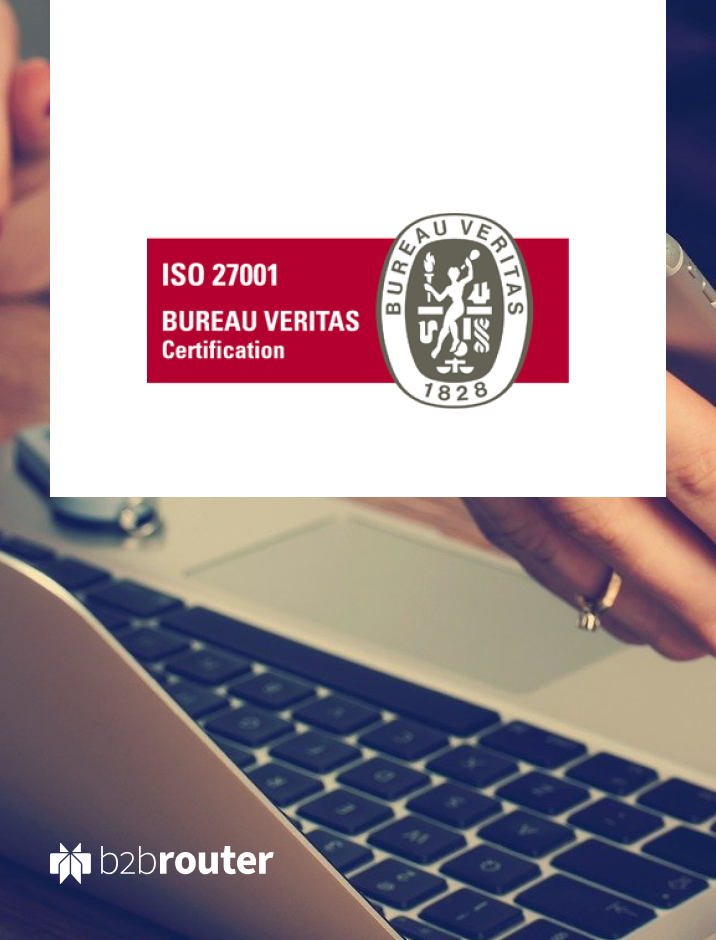 B2Brouter obtains ISO 27001:2013
The company Invinet Sistemes 2003 S.L. becomes one of the first companies in the "e-invoicing" sector to obtain this quality certification in information security in Spain.
B2Brouter, an online platform for electronic invoicing, has received the ISO 27001:2013 Certification that guarantees the security of the information treatment during the development of procedures and operations in digital business platforms. B2Brouter customers, partners and workers can be sure that their information will be treated with the highest quality standards in management and protection thanks to this certification. In addition, all data will be stored in secure platforms that are going to be regularly audited by Bureau Veritas, an expert company in quality certifications markets.
Big Data era has become a reality, information is one of the main issues of companies providing online and cloud services. B2Brouter is aware of data vulnerability due to possible security risks. Consequently, it decided that it was crucial to provide its users with the maximum data security. This is the main reason why the company decided to start the ISO 27001:2013 certification process, issued by the International Organization for Standardization (ISO). It describes how to manage data security in order to protect and prevent hacking or data loss.
B2Brouter has carried out an exhaustive work of identification and classification of all the information, evaluating systematically its potential risks in order to preserve the confidentiality and integrity of its customers.
As Oriol Bausà, CEO of B2Brouter, confirms: "As a billing service provider, our mission is to ensure that our customers' and users' data is always secure and that document exchanges are reliable and error-free. By obtaining ISO 27001:2013 we demonstrate B2Brouter's commitment to security principles and to all our users, no matter what size they are".
B2Brouter's growth in the IT market has been exponential offering automation services in electronic invoicing processes through its platform. One of its main goals has been (and will be), to be able to offer its users a secure management of their data. Obtaining ISO 27001:2013 certification is a proof of this.
About B2Brouter
B2Brouter is an online platform that offers electronic invoicing services, sending and receiving invoices, digitization and synchronization between business management systems. B2Brouter currently offers services to public and private companies, has more than 48,000 users and is available in 10 languages.