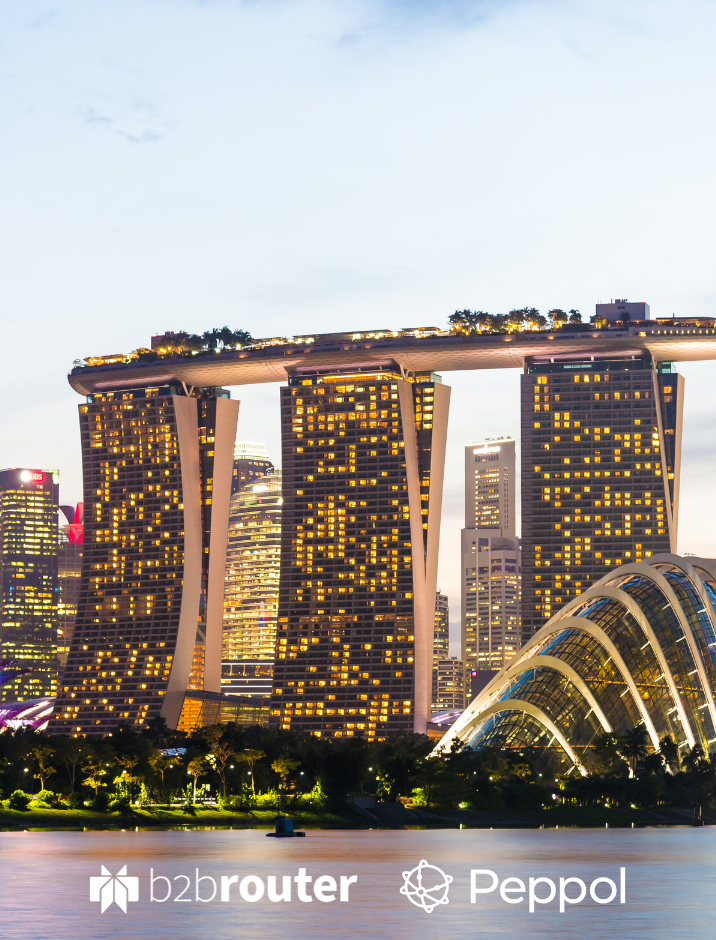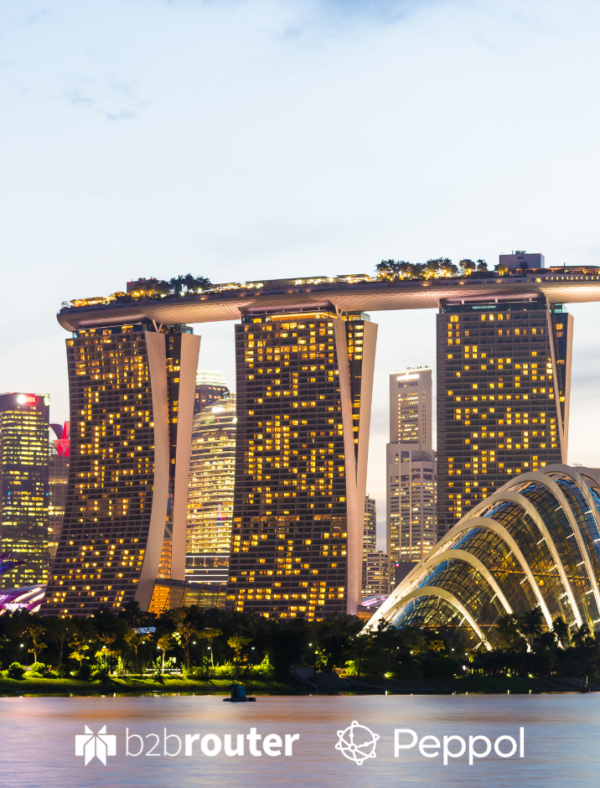 E-invoice in Singapore: A Guide for Businesses
The adoption of e-invoicing in Singapore has increasingly gained popularity as businesses strive for greater efficiency and productivity. Our comprehensive guide will update you on Singapore's e-invoicing landscape. With this article, you will understand all aspects of electronic invoicing in Singapore, from the regulatory framework to choosing the right e-invoicing solution. Stay ahead of the curve and optimize your invoicing processes with our insights.
E-invoicing in Singapore
Singapore's authorities urge private businesses and organizations to leverage the digitization of invoices. Specifically, the Singapore government has been promoting the adoption of e-invoicing through various initiatives to incentivize businesses to adopt this digital invoicing method.
Although e-invoicing in Singapore is not currently mandatory, it is important to be aware of future regulations, as many countries worldwide are implementing electronic invoicing as a mandatory requirement.
How does the e-invoice in Singapore work?
The e-invoice system in Singapore is a digital invoicing solution that aims to streamline and automate the invoicing process between businesses. Like Australia, New Zealand, and many other countries, the Government of Singapore has decided to implement electronic invoicing in the country, following the processes and standards of the Peppol network. This means that any local company that wants to implement electronic invoicing in its processes must have access to Peppol 
Moreover, the Infocomm Media Development Authority (IMDA) of Singapore launched InvoiceNow, Singapore's national e-Invoicing platform, in January 2019. Overall, this digital platform aims to digitize the economy and streamline invoicing processes for local companies in Singapore.
What is the electronic invoice format used?
The Peppol network in Singapore uses the UBL (Universal Business Language) format. To adapt to local standards and needs, Singapore has introduced the SG Peppol BIS Billing 3.0 format, which is a Singaporean extension of the European Peppol BIS Billing 3.0.
Therefore, companies looking to implement electronic invoicing processes should move away from using the PDF format and adopt a structured electronic format such as UBL.
Here you can learn more about what an e-invoice is.
What about e-signature, is it mandatory?
While businesses in Singapore are encouraged to adopt e-signatures, it is not currently mandatory.
How to start sending e-invoice to Singapore via the Peppol network
To start sending e-invoices through the Peppol network, companies need to find a service provider that is a Peppol Certified Access Point. This allows them to register in the Peppol environment and begin sending e-invoices. Further, in the case of Singapore, the service provider should also be able to connect via InvoiceNow to meet the country's requirements.
Another important point in the case of Singapore is that this service provider, also has the ability to connect through InvoiceNow in order to meet the country's requirements.
Do I need to send e-invoices to the Singapore government?
Although the Singapore Government recommends and encourages its suppliers to start using e-invoicing, there is currently no law or regulation that requires them to do so. However, you can stay tuned to our communications to keep you informed and prepared when the time comes.
One of the first things a company needs to do in order to start sending e-invoices through Peppol, is to find a service provider that is a Peppol Certified Access Point, which allows them to register in the Peppol environment to get started.
Manage your Peppol e-invoicing in Singapore for free with B2Brouter
With B2Brouter, one of the first certified Peppol Access Points, you can manage all your electronic invoices in Singapore for free. There are no time or invoice limits:
Easily create and send invoices with just one click.
The platform handles the conversion of e-invoices into the correct format and sends them through the appropriate network.
Take advantage of additional features or integrate your management system with B2Brouter using premium versions.
Receive dedicated support to help you manage your e-invoices effectively.
Sign up for free and start billing now