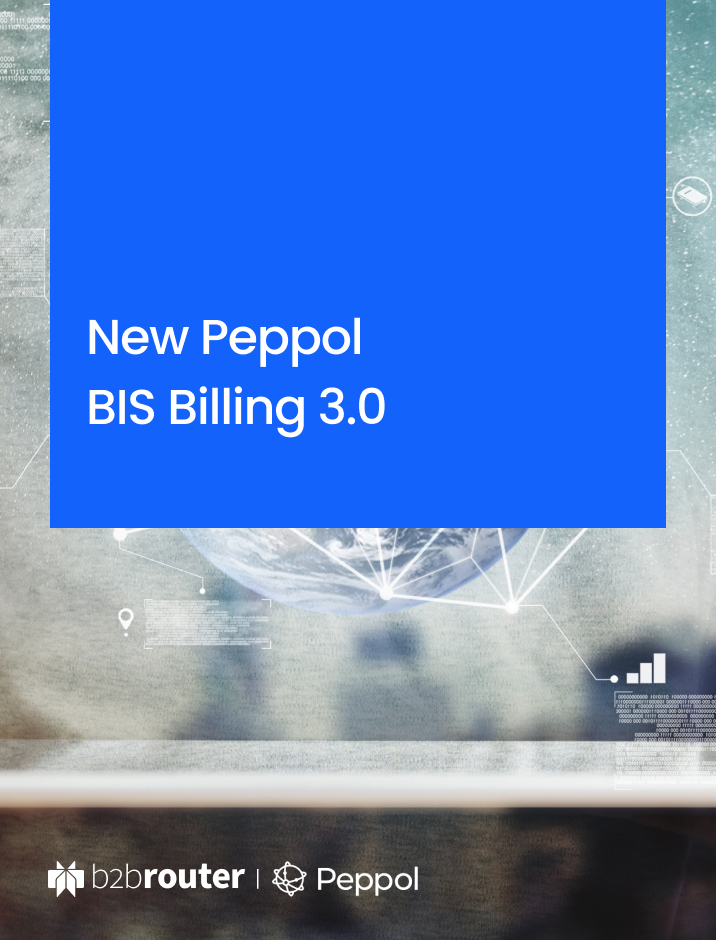 Peppol BIS Billing 3.0 – A real EN 16931 invoice
Since 2014 the major effort on electronic invoicing in Europe has been the development of the EN16931: The European Norm that describes a pan-European semantic model for the electronic invoices and their mapping to two standard syntaxes, UBL (Peppol) and CII.
The publication of this relevant standard was done in 2017 and now, every Member State has two years to implement and deploy it in their own country.
There are many countries already working on their national deployments. The adoption of this European Norm has many consequences on many actors and stakeholders. It affects many areas of the processes both in public and private sectors. Legal aspects have to be considered, organizacional changes that imply the need for training, technological challenges can lead to major changes or upgrades on the running applications… in summary a very complex project.
Scenarios
Country with an existing non-standard eInvoicing architecture
There are countries where the electronic invoicing was already deployed some years ago. As examples, we can mention Denmark or Spain. In those cases, the way to go is to adapt the national standards to the new EN16931. In Spain, for instance, the EuroFACE project funded by the CEF Programme follows this approach. Its main outcome are the artefacts that will allow the conversion from the Spanish format Facturae to the EN16931 using any of the possible syntax mappings.
Country with an existing standard eInvoicing architecture
Countries like Norway or Sweden have adopted the Peppol e-invoice format since the beginning of this pan-European project. They have multiple Access Points and are using the Peppol BIS 2.0 to support their national electronic invoicing processes. Moving from Peppol BIS 2.0 to Peppol BIS 3.0 does not seem a major challenge, but it has to be done.
Countries without an existing eInvoicing architecture
Another group of countries has not a general policy on electronic invoicing yet, and has not deployed a general mandatory use of electronic invoicing. These Member States have a complex project to execute, and the release of the Peppol BIS Billing 3.0 can be a good benefit to speed it up.
Member States in the first scenario can easily adopt the EN by means of converting  from one format to another, and therefore they will be able to use their current architecture to receive and distribute the electronic invoices to the public entities. However, the group of countries without an existing architecture need to start preparing themselves for a massive adoption in their country.
New Peppol BIS Billing 3.0
Today we have seen that Peppol has published the Peppol BIS Billing 3.0, together with the suggested migration plan. This is a major achievement and eases the work towards the EN for those countries already using Peppol to exchange electronic invoices, and for those planning to deploy the EN in their countries.
The documents to be reviewed can be accessed here:
Peppol BIS:
http://docs.peppol.eu/poacc/billing/3.0/
Stylesheet:
https://github.com/OpenPEPPOL/peppol-bis-invoice-3/tree/master/stylesheet
Migration plan:
http://docs.peppol.eu/poacc/billing/3.0/
PEPPPeppolOL Validation:
https://github.com/OpenPEPPOL/peppol-bis-invoice-3/tree/master/rules/sch
Mapping UBL-CII:
https://github.com/OpenPEPPOL/peppol-bis-invoice-3/tree/master/mapping
This new Peppol BIS represents an evolution to fit into the semantic model and the syntax binding defined in the European Norm. It is known as a CIUS (Core Invoice Usage Specification) and it has two main benefits:
It is compliant with the EN16931
It can be used cross-border and in your own country
This is actually an important step forward in the massive adoption of the European Norm in Europe: Not only Peppol has the most important open community doing electronic business in Europe but also brings the tool for Member States to implement the EN 16931.
There is no need to start from scratch using the EN documentation (even if, due to IPR issues, it is necessary to buy a copy of the EN16931-1:2017 and its corresponding syntax binding from your national standardisation body), the definition of a country policy on the adoption of the EN can be as easy as an statement saying "We adopt the Peppol BIS Billing 3.0" .
Then the deployment project must start to put in place the architecture of Access Points, and get the public entities services ready for reception of Peppol BIS Billing 3.0 electronic invoices, but at least, the framework is already defined.
Some countries are creating their own CIUS (Core Invoice Usage Specification, a definition on how to use the EN applying in some cases some restrictions) or even their own extensions (non-conformant enlargements of the EN). I would not recommend taking that path:  Even if a Member State has additional requirements not defined in the European Norm, I would suggest them to approach Peppol and have their requirements captured in the next Peppol BIS for wider adoption, and to avoid creating silos for their suppliers.
Oriol Bausà
B2Brouter CEO