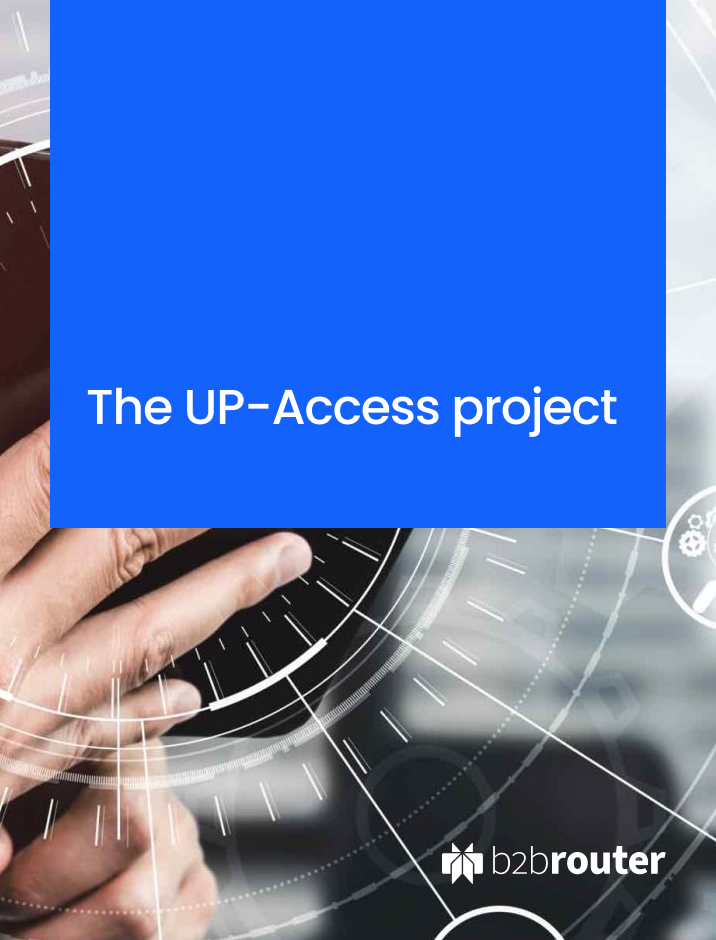 The UP-Access Project will come to an end on June
B2Brouter, under the coordination of the University of Valencia (UVEG), is part of the project UP-Access, promoted by The Innovation and Networks Executive Agency (INEA). One of the main issues of the project is the updating of International Access Points, such as PEPPOL, used to exchange electronic documents.
UP-Access works on the implementation of a new PEPPOL's protocol. The transfer from PEPPOL AS2 to PEPPOL AS4 has been handed over gradually with the purpose of minimizing the risks that such important change may entail. The implementation started on 2016 and it is estimated to be a mandatory requirement for all PEPPOL transactions as of 1st February 2020.
The UP-Access Project started on 1st March 2018 and will end on 30th June 2019. This implementation, apart from making technical improvements, contributes to facilitating the interchange of cross-border electronic documents between European Union countries.
All infrastructures and changes affected in UP-Access Project are always subject to evaluation with the objective of complying with eIDAS regulations. This system is a European regulation that establishes common standards in order to facilitate the security of electronic transactions carried out between companies, people or states of the European Union.
What is AS4?
AS4 is an improved version of AS2 communication protocol. This new protocol increases the security and reliability of interchanging documents between B2B (Business to Business) and B2G (Business to Government). Not only documents are better now, but also data, attached documents, exchanged messages or notifications. The latest version is a really important step forward at European level due to its suitability for almost all business environments.
Project participants:
Universitat de Valencia (Spain)
Invinet Sistemes 2003 S.L-B2Brouter (Spain)
Valencia Interactiva S.L (Spain)
Babelway (Belgium)
Datajust B.V (Netherlands)
Webware