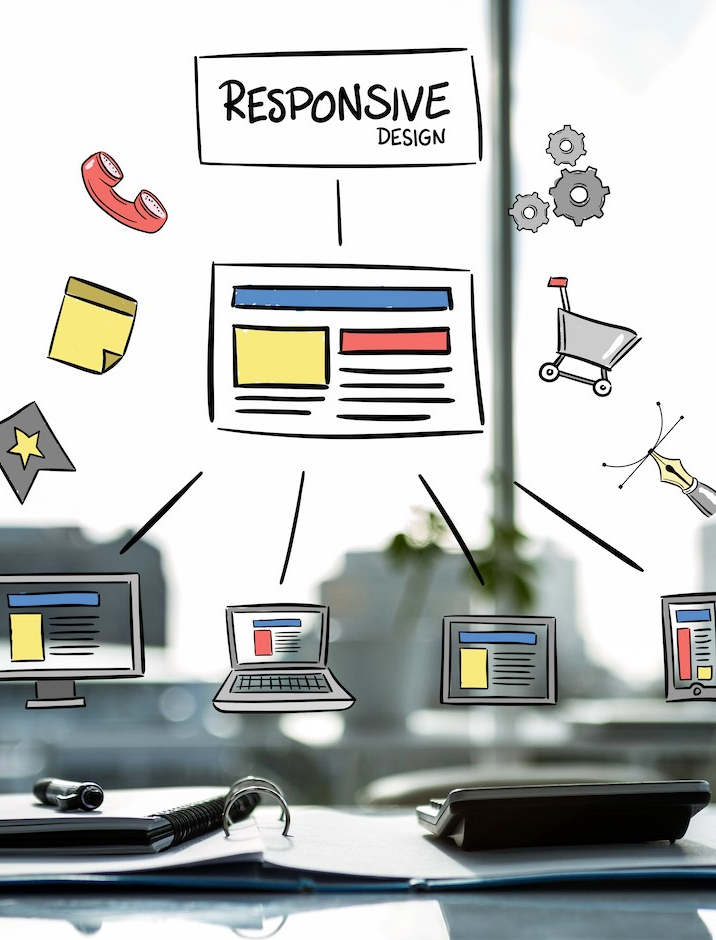 B2Brouter releases a new design: More intuitive and accessible
B2Brouter's platform starts the year 2021 introducing a new design, aiming to make it more accessible, functional, and intuitive to use. There have been several changes and improvements that, even though they do not affect usability, make the platform 100% "responsive". This means that B2Brouter can be used from any device: computer, mobile, or tablet.
The main new features in the design are detailed below:
1. Main Menu:
A major change has taken place in the main menu. The company logo has been deleted to avoid image loading problems, and a lower level – where the menu options are displayed – has been added. This same level provides access to the options in each section: Companies, Invoices, Collections and Payments, Orders, Delivery notes, and Quotes.
Direct access to "My companies" has also been added from the main menu, without the need to access from the user account (as in the previous design).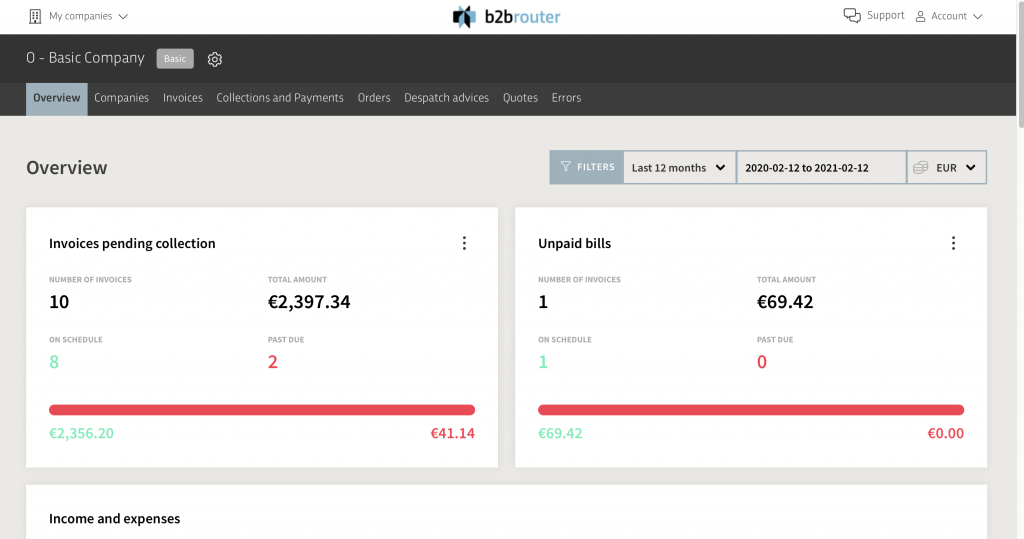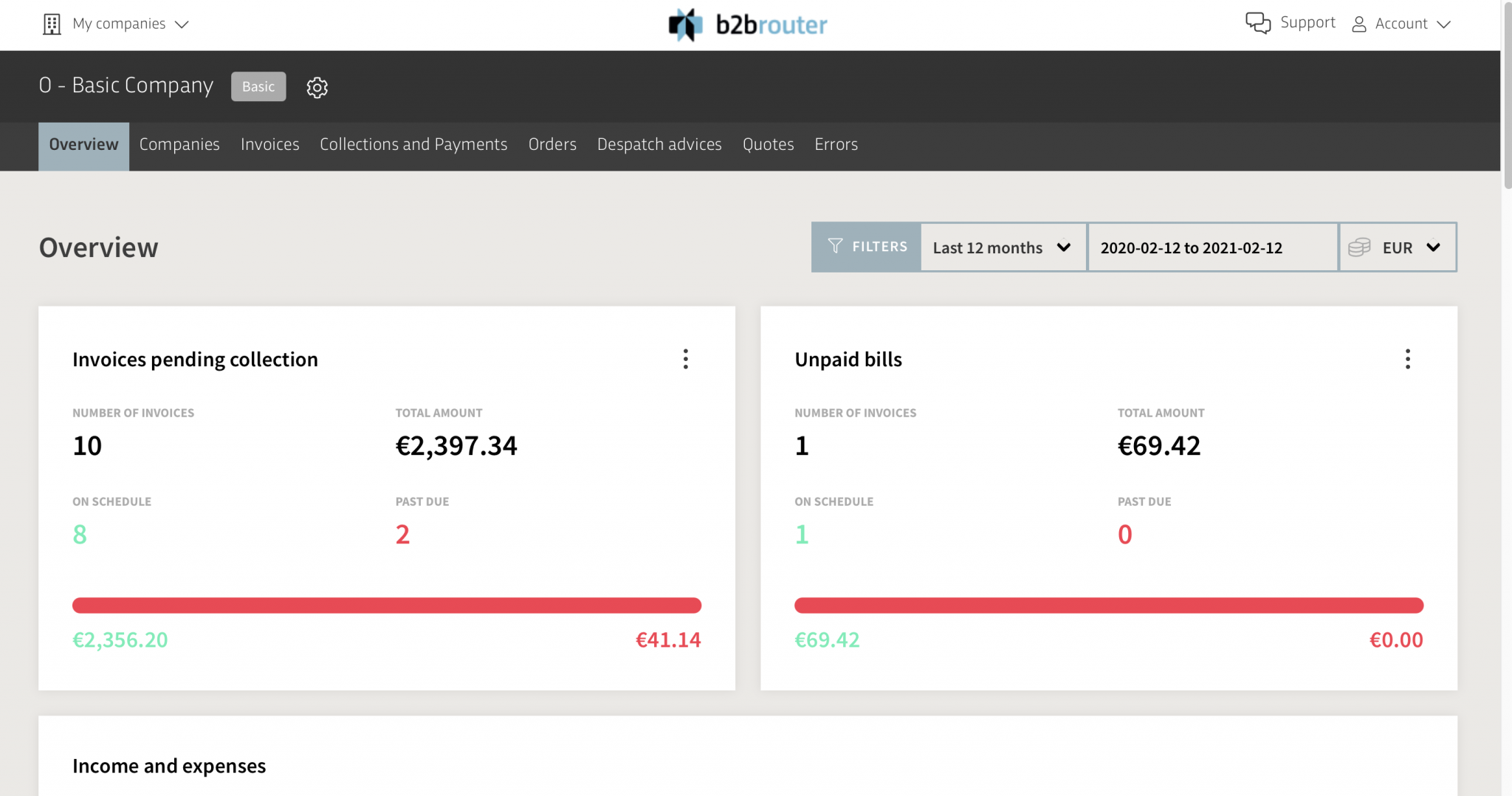 2. Issue creation:
To facilitate access to the support service, a direct link to create a support ticket has been added from the top menu (left side). By clicking on Support, a new support ticket will open directly.
The "How it works" section, which gives access to the B2Brouter knowledge base, is currently located in the user section.


3. Selection menu "My companies":
In the new menu "My companies" you will find direct access to all the companies you have created, as well as access to the complete list and the option to create a new company.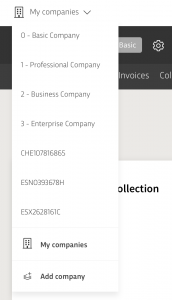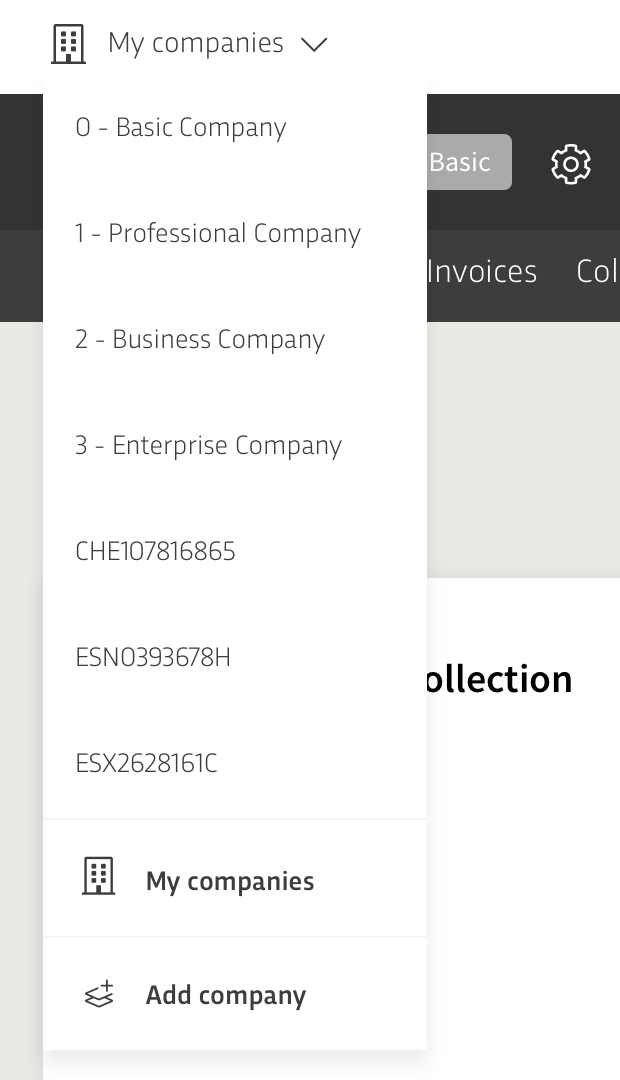 4. Company overview:
The customer profile overview has been improved, making the edit and delete options more accessible. The main customer data is more visible, as well as all transactions record.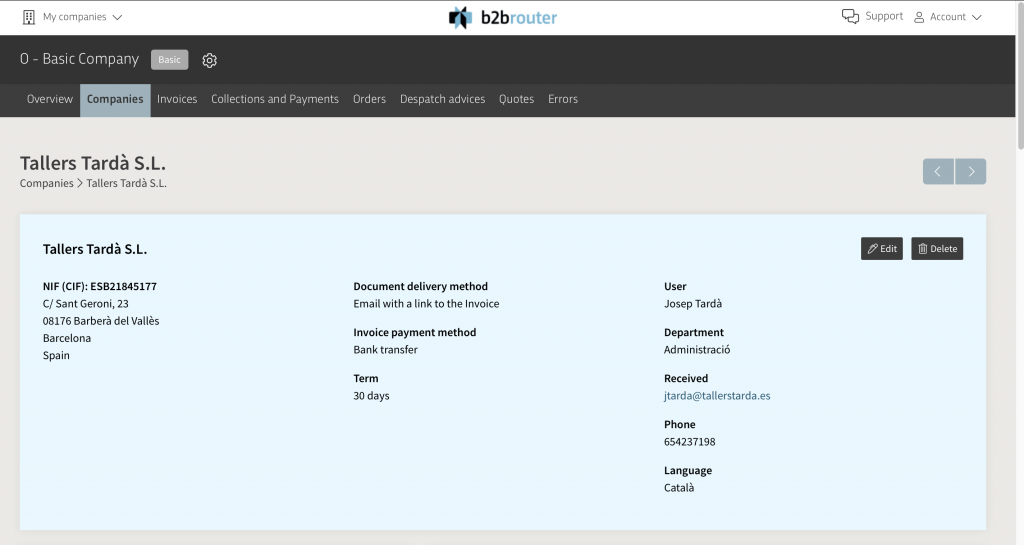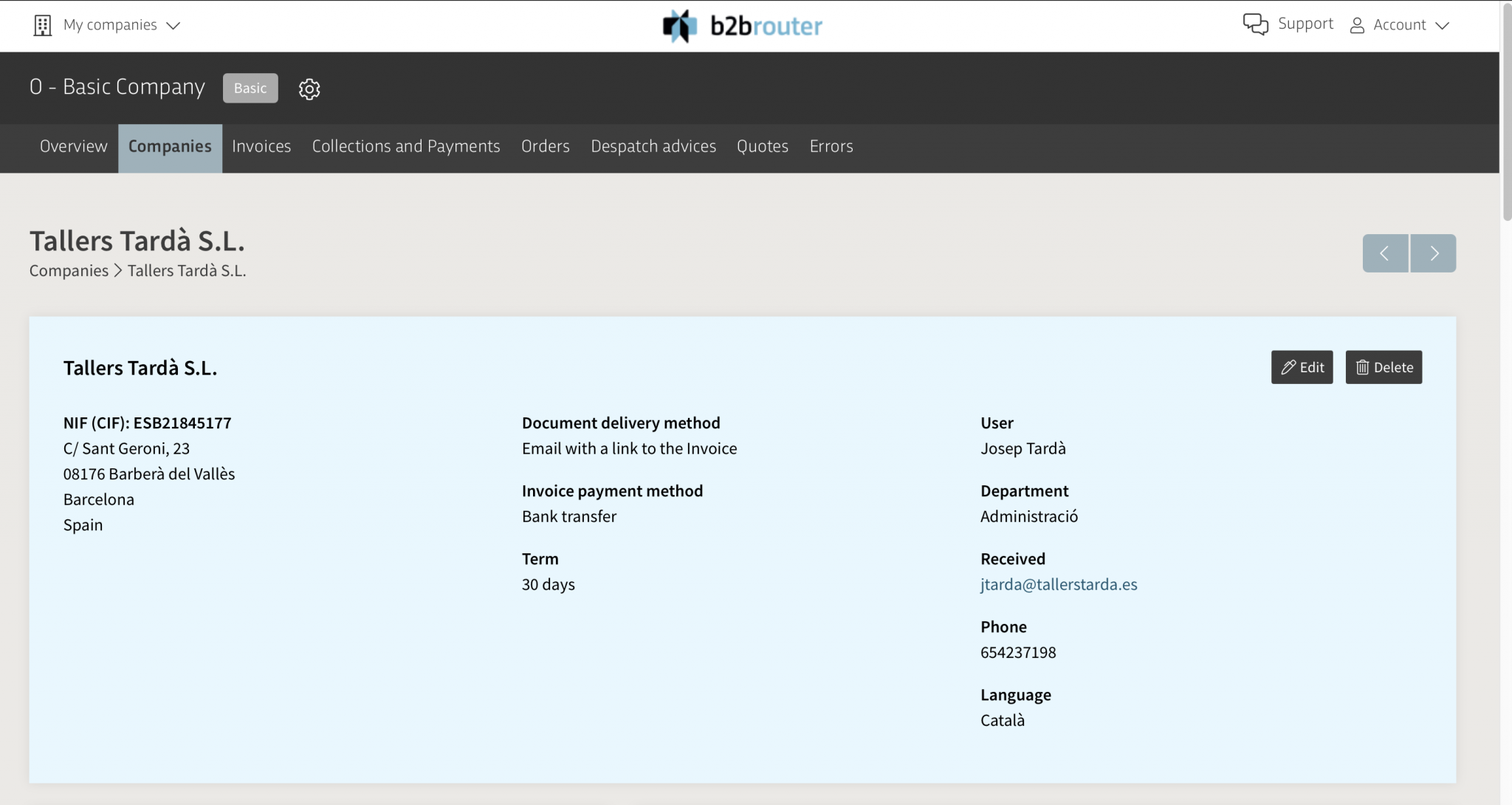 5. Invoice and quotation creation menu:
The menus in the sections for creating invoices, estimates, delivery notes, etc. have been updated to make them more intuitive. The side tabs have disappeared and a new top menu has been added where all the options for each section are included: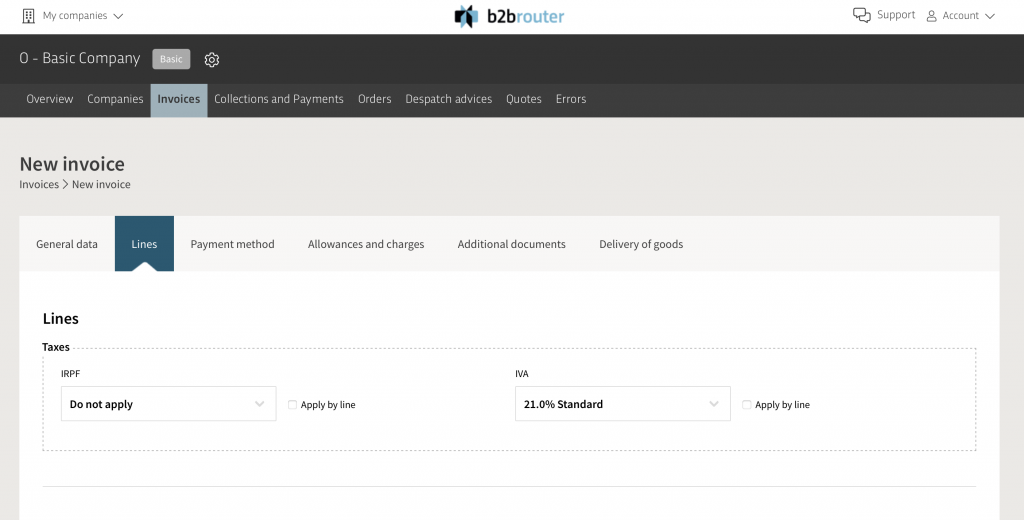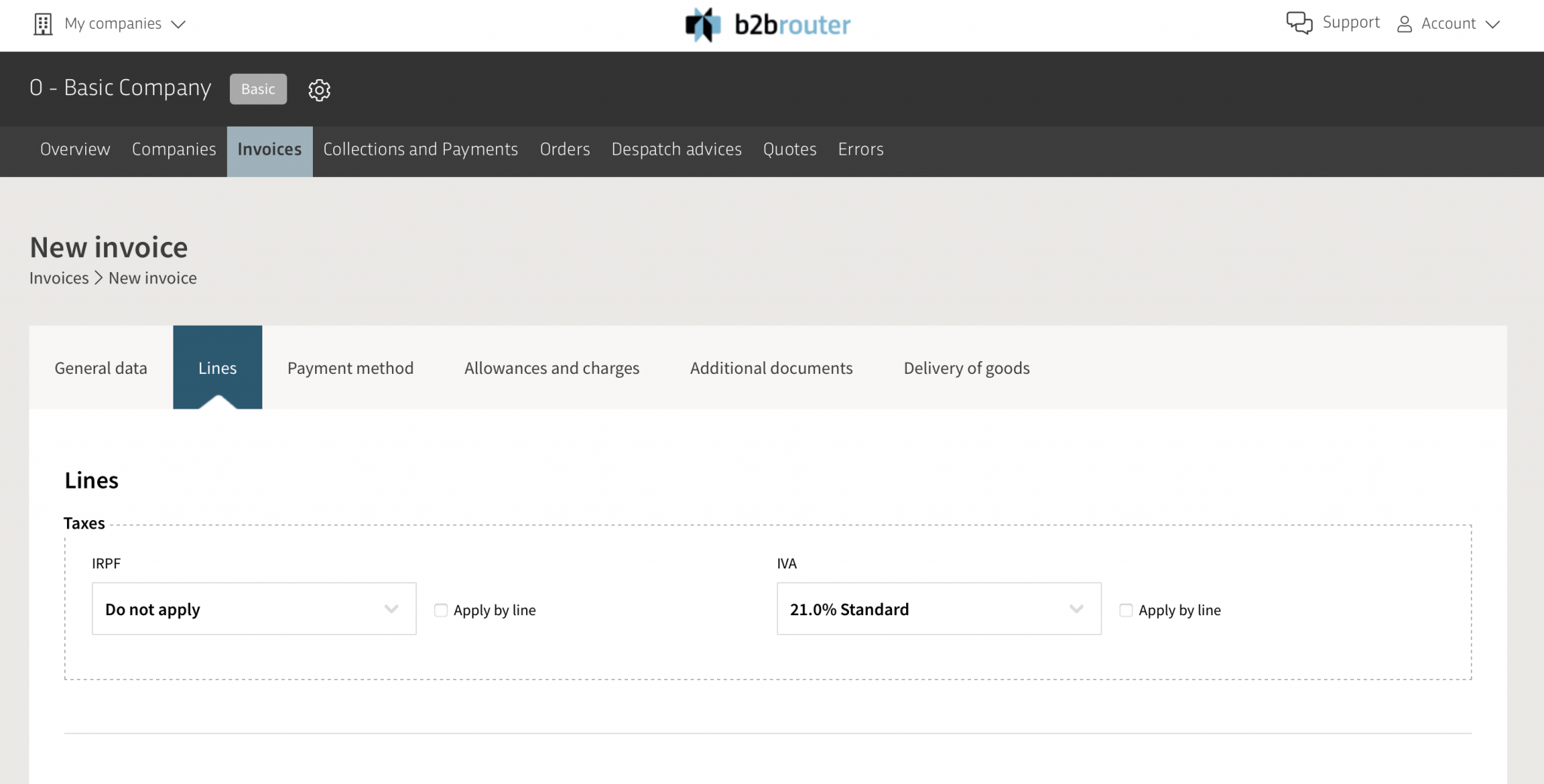 6. List of invoices, quotations, orders, and delivery notes:
The information that appears in the lists of invoices, estimates, orders, and delivery notes has been clarified. The Edit and Preview options will appear in "roll-over" mode when hovering over the desired document.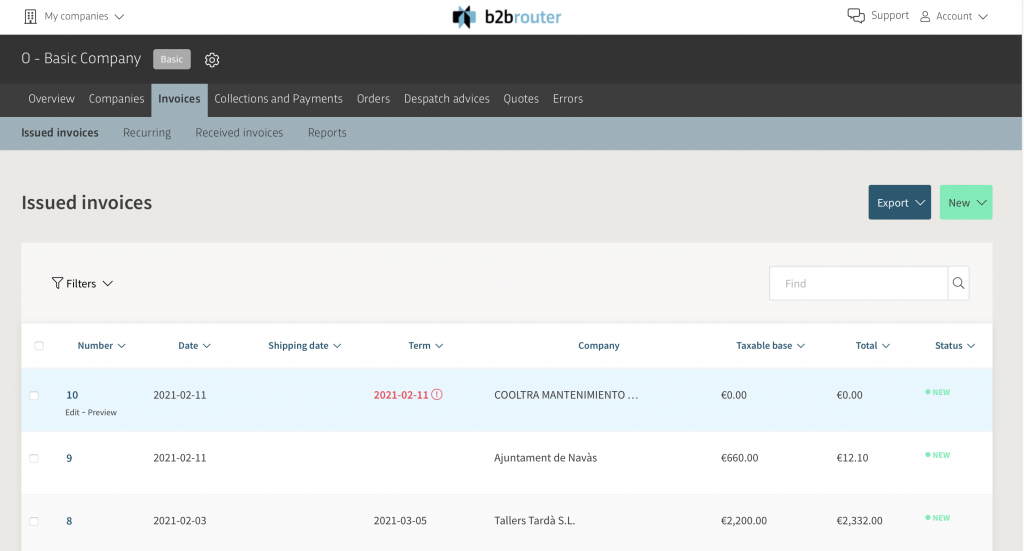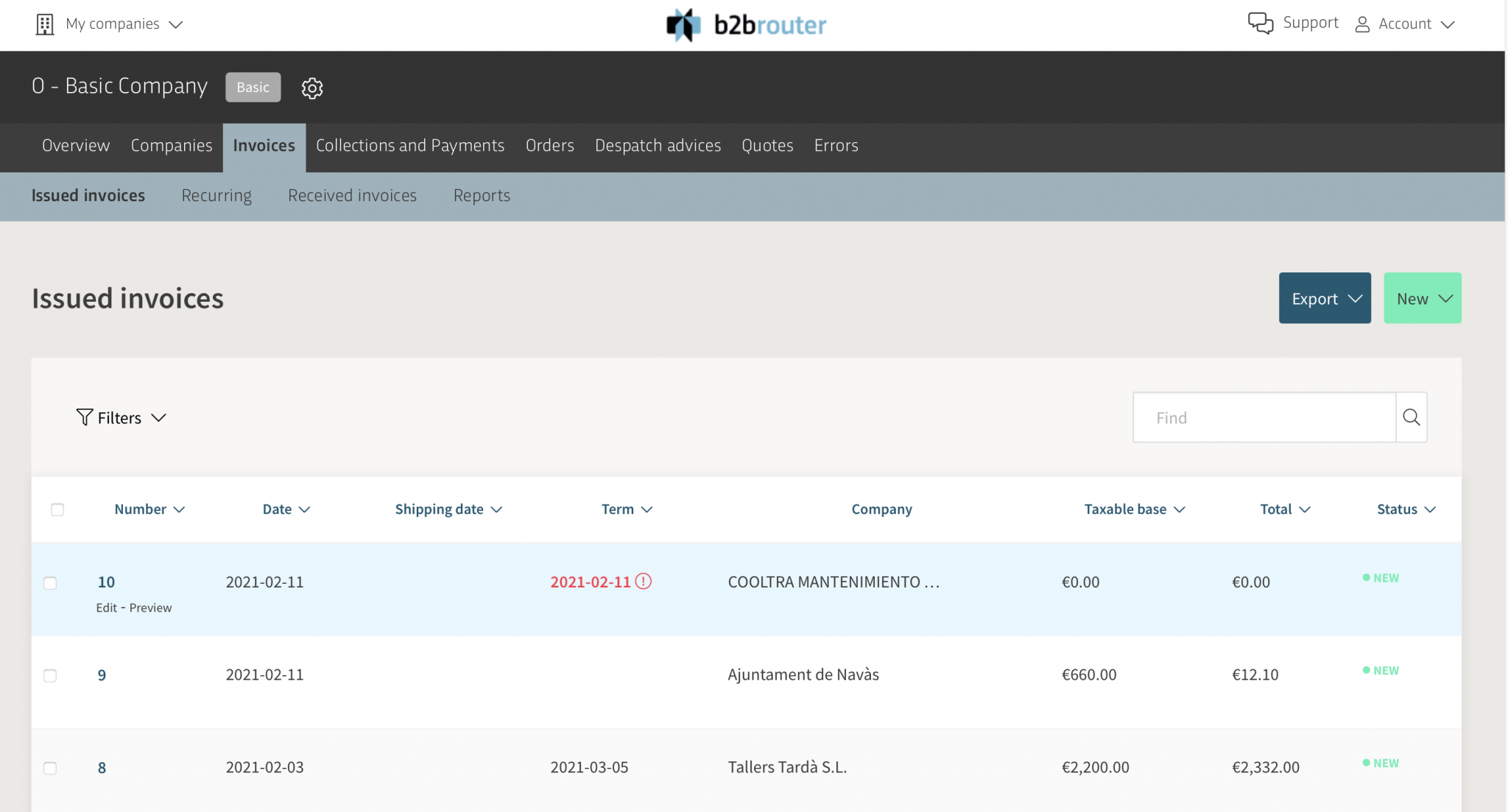 This new design is the first phase of a major overhaul and upgrade of B2Brouter's e-invoicing platform. A process where we are working to include new functionalities in addition to improving the service we are currently offering.
If you still don't have a tool to send and receive electronic invoices, register now! And start invoicing now!