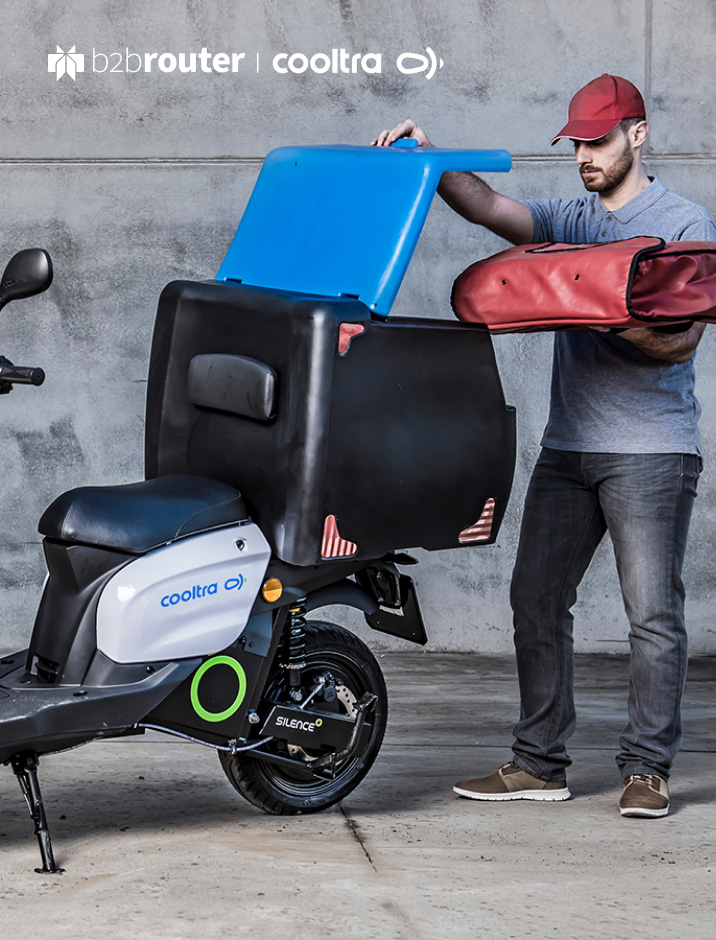 Cooltra and B2Brouter – Standardising the reception channel for invoices and joining the e-invoicing world
Cooltra is the leading provider of sustainable 2-wheel mobility solutions in Europe. Established in Barcelona 15 years ago and co-founded by the entrepreneur Timo Buetefisch, it is already present in 6 European countries (Austria, Spain, France, Italy, Portugal, and the Czech Republic).
Cooltra has a fleet of over 16,000 vehicles, of which 64% are electric motorbikes that leave no carbon footprint. It provides sharing services, such as hiring out electric motorbikes and bikes by minutes or leasing services for private use or companies and public entities.
"B2Brouter offers a friendly service, provides solutions and is always willing to listen to the project you wish to carry out in a flexible and convenient way"
The company has nearly 400 workers and a network of about 120 partner garages between Spain, Portugal, Italy, France, and Austria. This meant that, until only recently, managing all the invoices received from all the garages was a big challenge for Cooltra. For the fleet maintenance and repair services received, Cooltra received invoices every day in all kinds of formats and through different channels… It was quite an ordeal. The huge variety of documents "complicated all the invoice management, validation and analysis operations," admitted Gerard Curtiella, Cooltra's administrative head of external garages, and Javier Gallarza, operations manager of the Catalonian company. Determined to find a competitive and decisive solution, they contacted B2Brouter.
One channel
"We wanted to have only one channel to receive the invoices, set a standard format, and enter the e-invoice world, getting rid of the traditional method," they explained.
After several months of analysis, B2Brouter's experts solved all their needs and helped integrate the B2Brouter portal with their internal ERP called Openbravo. According to Curtiella and Gallarza, the moment the system was deployed, they began to see improvements in the daily management tasks. "Thinking of the environment –as our company is deeply committed to helping reduce atmosphere pollution– we have cut down the amount paper used to print invoices".
They highlighted that it is now "faster to manage the invoices and the accountancy team's work has become easier thanks to the standard invoice format used by most partner garages." Another improvement is that Cooltra can "easily access all the data to analyse and audit all the work done by its external garages".
Electronic invoice, present, and future
In view of all this, Curtiella and Gallarza wish to recommend the B2Brouter consulting service because, "right from the very start, the company offers a friendly service, provides solutions and is always willing to listen to the project you wish to carry out in a flexible and convenient way". Cooltra is aware that electronic invoice is present in many European countries and "in the near future, it will become an essential requirement in Spain."