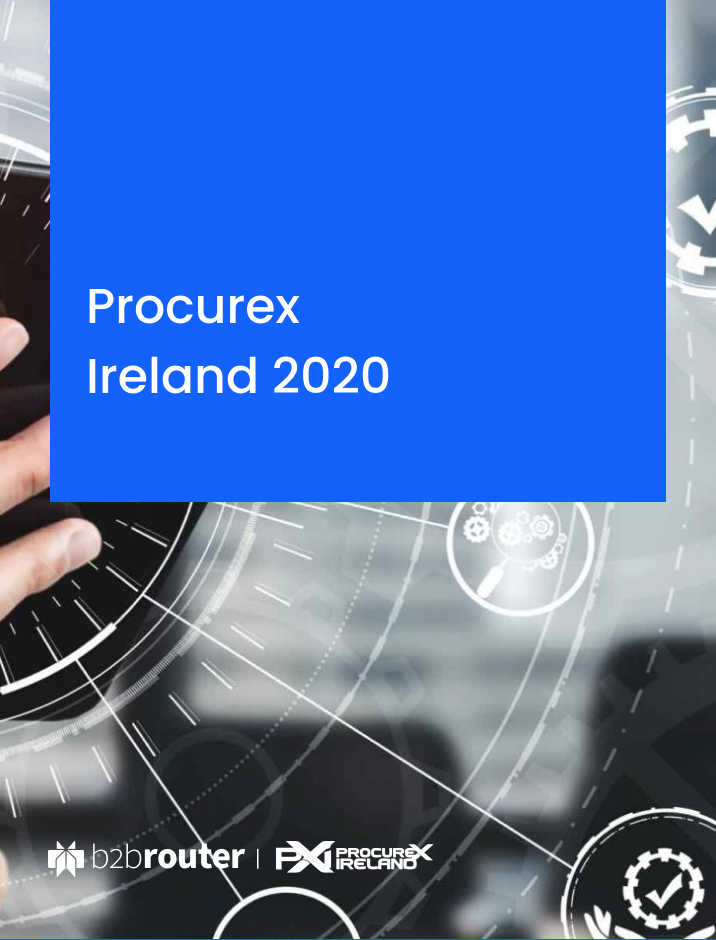 B2Brouter will participate in the Procurex Ireland on March 12th in Dublin
On March 12th we will participate in the Ireland's Leading Public Sector Procurement Event in Dublin, where we will present our solutions for the electronic document exchange between private companies and the Irish public sector.
Procurex Ireland 2020 is an event designed to improve the relationship between public sector buyers and sellers. In addition, it contributes to and facilitates contacts for the development and digitalization of the purchasing and business processes between both parties. It provides companies with the opportunity to present or learn about different products and services related to the Irish public sector and market.
Come and see us at the stand number 5, where we will show you our online portal ,B2Brouter. It allows the electronic exchange of documents such as invoices, orders and delivery notes. Our services are focused on both private and public sector companies, who want to digitalize and automatize all the document exchange related to the national or international purchasing process. In addition, you can be informed about our integration options that allow you to connect your ERP system with B2Brouter. Thus, you can fully automatize all the electronic document management.
You can register your attendance here.
We hope to see you at Ireland's Leading Public Sector Procurement Event in Dublin on March 12th!