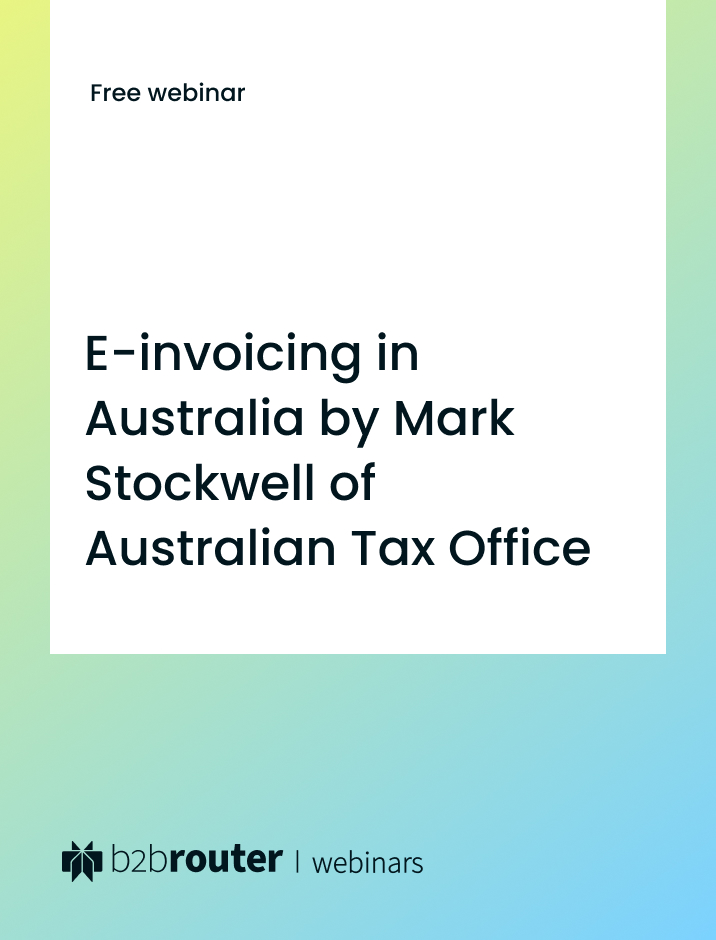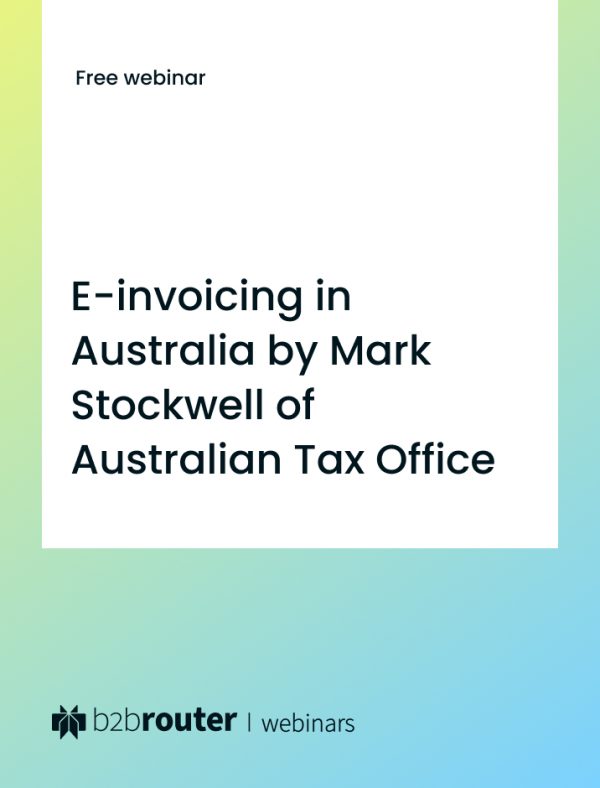 E-invoicing in Australia by Mark Stockwell of Australian Tax Office
The Australian governments are prioritising a move towards a digital economy. The Australian government will mandate e-invoicing for all agencies by 1 July 2022, with over 80% of invoices being able to be received electronically by 1 July 2021. It will also consult on options for mandatory adoption of e-invoicing across all levels of government and by businesses.
Therefore, all organisations in Australia need to consider where they are in terms of adopting e-invoicing, and their road-map for successful implementation.
This free webinar evaluated both the current and planned regimes. We looked at the implication of compliance, the technical implementation challenges and opportunities that presents for business.
Where we are at in Australia?
How to optimise your transition seamlessly?
The multiple benefits of e-invoicing
An update on e-invoicing from Australian Peppol Authority, Australian Tax Office
E-invoice presentation Included:
The Australian Governments directions
What it means and why status quo is not an option?
The current regimes and what's changing
Journey steps and reality checks
Sign up for free and start the transition to e-invoicing with B2Brouter